CHAPTER 2 - DARK SKIES
Last modified 11/02/02
Introduction: You have found that the Zentraedi Fighter Pods encountered on a routine patrol were merely the escort of a much greater threat to the wasteland communities.
Mission:
Destroy the Zentraedi aggressors
Location: Terrestrial Aerospace
Recommended Mecha: VF-1A
Opponents:
Fighter Pods ~70%
Ship Laser Turrets ~15%
Ship Missile Turrets ~15%
Zentraedi Scout Ship
---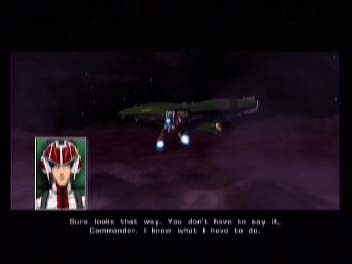 Notes: You must destroy the Zentraedi Scout Ship. To do this you have to destroy all of the laser and missile turrets on board.
---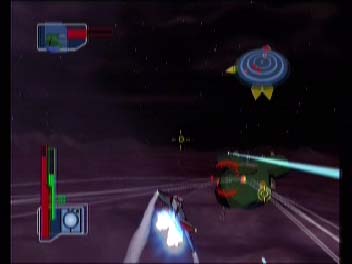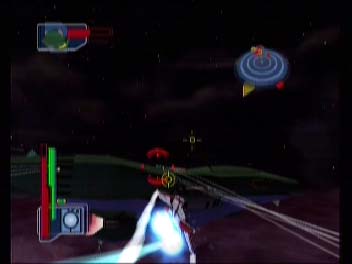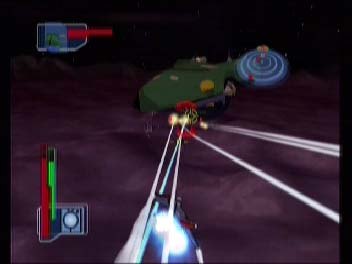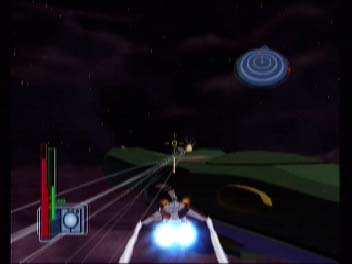 Notes: Stay in fighter mode and target the turrets mounted on the Zentraedi Scout Ship. Make several strafing passes on the ship, destroying as many turrets with combined missile and GU-11 cannon blasts as possible.
---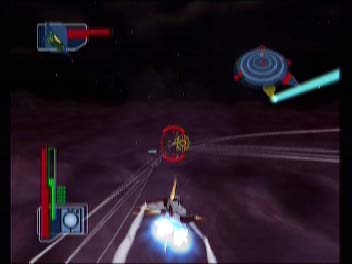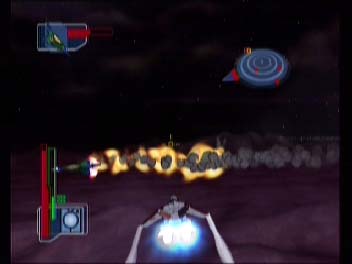 Notes: As you pull away from the ship, you can eliminate the escorting Fighter Pods.
---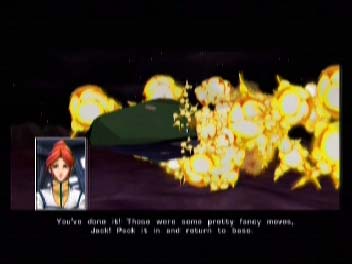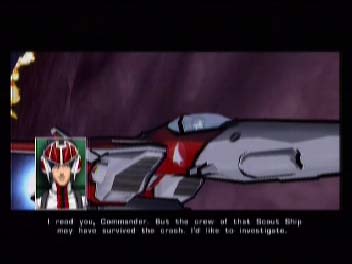 Notes: Once all the turrets have been destroyed, the Zentraedi Scout ship will blow up and the mission has been successfully completed.
---
Next Mission Flood City or Back to Robotech Battlecry
Comments or Questions? E-mail